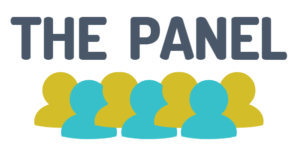 In August 2021, we established a Panel of Experts by Experience to shape and support our work in developing and providing advice, scrutiny and advocacy on poverty and inequality in Scotland. When we say 'experts by experience' we mean people who have lived experience of poverty and inequality.
Our approach to embedding the participation of experts by experience in the work of the Commission is underpinned by guidance that was developed for the Commission by members of the Poverty Alliance's Community Activists' Advisory Group.
Our first Experts by Experience Panel finished at the end of June 2023 and we are currently in the process of evaluating this work with external input with the aim to commence our new Panel in early 2024. You can read some initial findings from the evaluation of our first Experts by Experience panel in this blog.
Our first Experts by Experience Panel
Some of the work that our first Experts by Experience Panel were involved in:
-A working group of the Panel helping shape a submission to the review of the Adult Disability Payment mobility component
-The Panel engaging with Scottish Government policy leads in both carer benefit and unpaid carers. A working group of the Panel also made a submission to a request from the Scottish Commission on Social Security about draft regulations on the new Carer Support Payment
– The Panel providing lived experience evidence to the Scottish Fuel Poverty Advisory Panel to inform its report on actions that the Scottish Government could take to tackle fuel poverty
– A working group of the Panel making a submission to the Scottish Affairs Committee of the UK Parliament on a call for evidence about the cost of living impact on rural communities
Some Panel members also received media training to help with a feature that was shown across BBC Scotland on Online, Radio and TV about the Panel
A member of the Experts by Experience Panel also spoke to delegates at the first ever First Minister Anti-Poverty Summit, urging decision makers to 'Be Brave'
The Experts by Experience Panel is also being used as a case study in PhD research on participation
A Panel member also contributed to a blog about the experience of people seeking asylum in Scotland
Some members showed interest in Public Appointment opportunities at the end of the Panel, with a mentoring and shadowing scheme called 'Getting Inside' launched by the Commission to assist them
Panel members also worked jointly with the Commission to look in detail and scrutinise progress that has been made in implementing some of the major commitments in the Scottish Government's second child poverty delivery plan contributing to the Commission's Child Poverty Scrutiny Report 2022-23
You can read more at the following webpage about some Experts by Experience Case Studies.
Who are the Panel members and how are they recruited?
The Panel is made up of experts by experience who are:
from across Scotland, based in cities, towns, rural areas and island communities
diverse in terms of their identity and experiences of poverty and inequality
from groups most likely to experience poverty in Scotland
To recruit our Panel members, we work in partnership with local groups, organisations and practitioners from across Scotland. With support from Disability Equality Scotland, we have also developed accessible recruitment materials including leaflets, a video, presentation materials, social media content, and application forms.
We work with partner groups and organisations to identify experts by experience who would be interested in joining the Panel and also work with partners who can provide support to people who want to join the Panel. We invite people who are interested to apply online, by post or on the phone.
How does the Panel work?
Panel members work together to develop Terms of Reference and a Group Agreement. These guide how the Commission works with the Panel and how Panel members work together.
The Panel will usually meet every 6 weeks, mainly online but also in hybrid meetings and work together to identify issues, and to develop advice and scrutiny around poverty and inequality. Panel members can sometimes meet more frequently to discuss urgent or complex issues or work together in sub-groups on priority issues. The Commission sends out background information and resources before Panel meetings and also use surveys to gather the views of Panel members in between meetings where necessary.
Panel members also meet with Commissioners and with ministers and staff from Scottish Government to share their views directly.
Why work with experts by experience?
The Commission's principles commit us to amplifying the voices of those in poverty who are often not heard. We know that people with lived experience are experts because of their experience and bring knowledge and ideas that are needed to successfully tackle poverty. Scotland needs their expertise at the centre of work to reduce poverty.
'Amplify the voices of experts by experience to make sure they are part of identifying issues, developing and designing solutions, and scrutinising progress.'
This is the overarching principle in our Strategic Plan 2020 – 23. This principle does not stand alone but threads through our work on all our other priorities.
We asked our ex-Panel members why people with lived experience of poverty should be involved in decisions and actions to tackle poverty in Scotland. You can watch this short video (2 mins) to see what they said.
For more information
If you have any questions, or would like any further information about the Panel, you can email our Secretariat at info@povertyinequality.scot